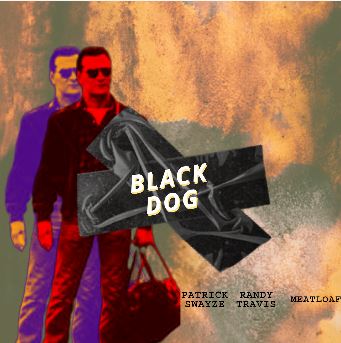 "ATF - what does that stand for?

'ALCOHOL, TOBACCO AND FUCK-UPS?"
BLACK DOG
1998
A weapons loaded truck is shadowed by FBI and ATF. It explodes and kills the driver. Jack, just out of prison, is pressured into driving another truck from Atlanta to NJ. Things get rough when hijacking attempts are made.
Director: Kevin Hooks
Writers: William Mickelberry & Dan Vining
Producers: Mark Gordon, Rafaella De Laurentiis, Jim Wedaa
Stars: Patrick Swayze, Randy Travis & Meat Loaf